Denied Entry to Canada, Inadmissibility, Canada Removal Order
Have you been denied entry to Canada? If so, learn how we can help you overcome this situation. Simply fill out our assessment form, and we'll get back to you to discuss your options for entering Canada following a refused entry. 
Update on Denied Entry to Canada and Coronavirus:
Due to the spread of the Coronavirus, Canada has closed it's border to most noncitizens in a chance to contain this virus.
Anyone who is not part the essential travelers (workers, students, family of Canadian citizens and permanent residents) will be denied entry to Canada until further notice.
Anyone who shows symptoms of COVID-19 will not be allowed to enter Canada by air.
When you arrive in Canada, they will assess your health before you leave the port of entry. You must have a plan to quarantine for 14 days when you arrive in Canada. This is mandatory, even if you have no symptoms. If you don't have a plan, you should not travel to Canada.
For more updates on the Coronavirus, visit our page on the impact the Coronavirus has had on Canadian immigration.
Denied Entry to Canada
Why Would You Be Denied to Canada?

There are many reasons why a person may be denied entry into Canada. These reasons could include:

Security
Human or international rights violations
Criminality (even DUIs and DWIs)
Organized criminality
Health grounds
Financial reasons
Misrepresentation (of any kind)
Noncompliance with IRPA

 

Even having an admissable family member can cause you to be denied. Normally, if you are inadmissible to Canada, you will not be allowed to enter, unless you know how to prepare the 'right' paperwork. If you have a 'reason' to travel to Canada that is justified in the circumstances, you may be issued a temporary resident permit (TRP).
Have You Been Refused Entry to Canada?
Have you tried to enter Canada and were refused? Or do you think you may be refused if you try to enter Canada? We know that it is a very stressful and disrupting experience.
When it comes to being refused entry into Canada, it is important you deal with the situation properly. Whether you have a criminal record like a DUI or something even more serious, you may still be admitted into Canada as long as you have the 'right' paperwork in order.
You will most likely need to file a Temporary Resident Permit (TRP) application which is a 'Form IMM 5708'. Form IMM 5708 is the official document issued by a Canadian visa office that is placed in your passport to indicate that you have met the requirements for admission to Canada as a temporary resident (either as a visitor, a student, or a worker).
There are a number of reasons you can be found inadmissible or refused entry to Canada, such as:
Even having an inadmissible family member can cause you to be denied.
Normally, if you are inadmissible to Canada, you will not be allowed to enter, unless you know how to prepare the 'right' paperwork. If you have a 'reason' to travel to Canada that is justified in the circumstances, you may be issued a temporary resident permit (TRP).
Top 4 Questions We Get About TRPs:
If you are a U.S. citizen or a citizen from a visa exempt country, you could apply for your TRP at the Canada/U.S. Border. If you are approved, a 'Temporary Resident Permit' will be granted.
However, there are some risks to consider when applying for a TRP at the border or airport. You could be refused and turned away at the border. In some very unusual cases, you could be detained by the Canadian Immigration authorities (this is rare).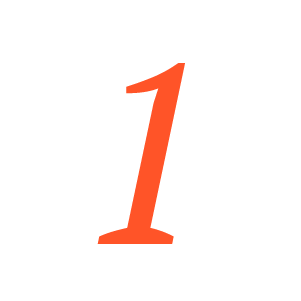 Can I Apply for a TRP at the Canadian Border?​
In most cases, TRPs are submitted to a Canadian consulate or Canadian embassy for processing. If you are a U.S. citizen, you can apply for a TRP at a Canadian consulate in the United States. However, the downside for applying at a Canadian consulate rather than the border is that processing times for TRP applications at the Canadian consulate sometimes can take a number of months.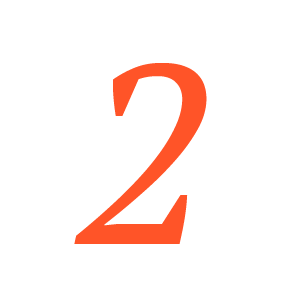 Can I Apply for a TRP at a Canadian Embassy?
We have over 15 years of experience and have helped thousands and thousands of people immigrate to the Canada, and we are certain we can help you too! We look forward to helping you accomplish your immigration goals!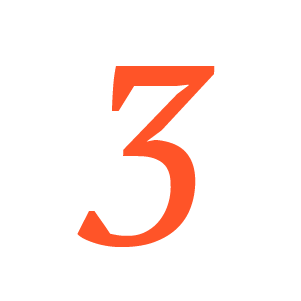 How Long Are Temporary Resident Permits Valid For?​
The duration of your TRP varies depending on the circumstances of your case. TRPs can be valid for a number of months or years, and they could be for a single entry to Canada or for multiple entries to Canada.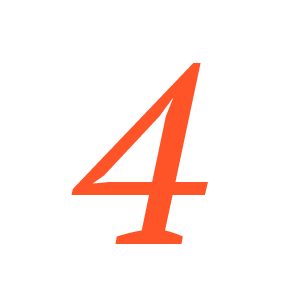 What If My Criminal Offence Took Place Years Ago?
In certain cases, if your conviction occurred 5 years ago or longer, you may be eligible to make an application for Criminal Rehabilitation to enter Canada. A 'Criminal Rehabilitation' application (if approved) will wipe out your criminal inadmissibility that prevents you from entering Canada. If you travel often to Canada, you may want to apply for this.
Note: Unlike Temporary Resident Permits, an application for 'criminal rehabilitation' cannot be made at a Canada/U.S. border. You should make an application for criminal rehabilitation at a Canadian consulate or embassy.
Professional Help Can Increase Your Chances of an Approval
Even though you can submit your own TRP application, we do not recommend this. Canadian immigration regulations are strict when it comes to even minor criminal offensive and even for offences that have occurred many years ago.
TRP applications can have a higher risk of refusal in cases where the application is not properly prepared. The Canadian immigration standards are very high. We find this is the number one reason why people are denied entry is due to not enough knowledge of the 'ins' and 'outs' of TRP applications.
You MUST have all the 'T's crossed and all the I's dotted', if you expect to cross the border with ease. The documentation and processes involved in successfully obtaining a TRP can be complex and usually require legal expertise.
It is always important to consult with a Canadian immigration lawyer regarding any possibility of refusal or denial of entry to Canada due to criminal offences. A qualified Canadian immigration lawyer can advise you on whether your criminal offence makes you inadmissible to Canada or not.
The first step towards getting a TRP and avoiding being refused entry to Canada is to get an assessment of your specific situation. Call us today at +1.647.363.7715 for an assessment to see if you are eligible to move to Canada, or fill out our online assessment form.